Services
Radio Network Transmission Plan, Design & Optimization
The capacity crunch affected from the every increasing demand for broadband services, poses significant challenges on access and backhaul technologies.LTE/4G networks rapidly evolve to flat all-IP architectures, while operators adopt new radio access design paradigms by also deploying small cells and HetNets, all relying on end-to-end Ethernet connectivity.


Along with backhaul network transformation, IP/MPLS and Carrier Ethernet services are rapidly being provisioned as the preferred transport technologies. Convergence around all-IP is already happening, making the need for "packet based transport networks everywhere" eminent. Packet Microwave (MW) is the technology of choice for backhaul applications, having the lowest cost-per-bit and the fastest deployment cycle among other transmission alternatives. Packet MW transport solutions addressing the requirements of next-generation IP networks, by offering excessive capacity and by providing a converged backhaul aggregation base for small cell expansions, is the smartest investment for the future.
• PTP and PMP Link Engineering & Power Budgeting

• Nominal plan & Frequency Interference Analysis & C/I Analysis

• Transmission Network Optimization

• PCM & New BSC Planning& Dimensioning

• LOS & MW Survey

• SDH & PDH Backbone Planning On MW & Fiber

• Metro &Hub MW Site Selection & Configuration

• BSC3 Dimensioning & Configuration

• MUX planning

• DWDM & SDH commissioning & configuration

• Hybrid link planning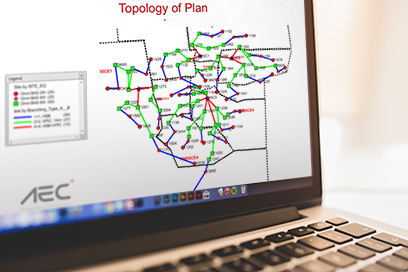 All Right Reserved Copyright 2008 - 2019 © RavanErtebat,LTD.